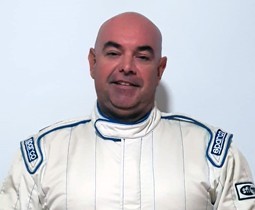 Caribbean Cup Stats:
3 races, since September 2019
best res 7th, best Q8
RCC19 – 10th
Career Highlights:
winner Rally Trinidad 2017
T&T Rally Club Champion Driver 2016 & '17
podium finisher,Rally Trinidad 2014–'16
Sponsors
Fast Parts
Mitco Water Laboratories
Torco Race Fuels
Richtune Performance
Garage 61
Techpoint
HB4 Tuning
CR Boodoosingh & Sons Ltd.
Motul
Bio:
Although his first motor sport experience came on race circuits, Stuart is best known as one of the Trinidad & Tobago Rally Club's (TTRC) most consistent front-runners, especially at bigger events such as Rally Trinidad. He was TTRC Champion Driver in 2016 and 2017, while his victory in Rally Trinidad 2017 was the last of seven consecutive top five finishes, with five Group N class wins along the way. He competed in Rally Barbados as co-driver and driver, then contested the 2019 Bimma Cup Caribbean, in which he finished fifth, second overall in the St Vincent round. His one Radical outing at the Williams International at Bushy Park in 2019, courtesy of the Fast Parts team, a sponsor from his early days, marked his return to circuit racing for the first time since 2004, when he raced a Group 2 Honda Civic.